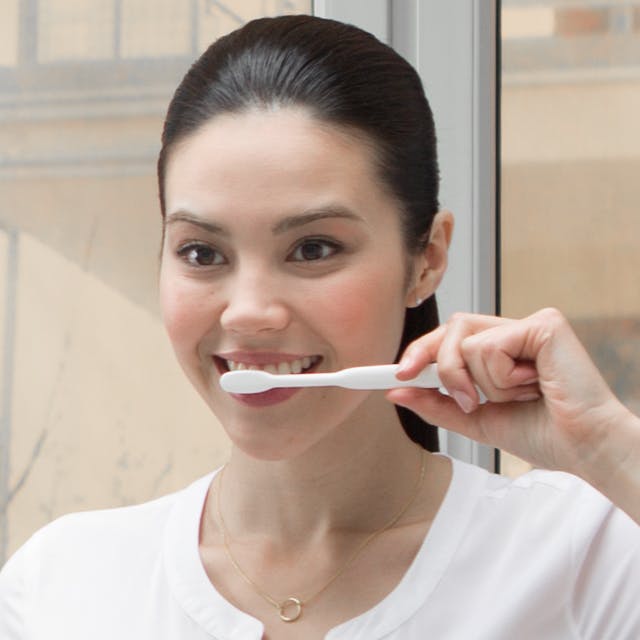 Do you have bleeding gums?
Scroll down to find out about the symptoms
Do you have bleeding gums?
parodontax is a specially formulated toothpaste that is effective at removing the common cause of bleeding gums*. By physically targeting the build up of plaque bacteria along the gumline, it helps to keep the seal between gums and teeth tight.
When used to brush twice daily, parodontax toothpaste is clinically proven to help stop bleeding gums*. It is also suitable for daily use as it strengthens teeth and freshens breath.
Find out more about how parodontax can help stop your journey towards gum disease here.
*By aiding plaque removal. Consult your dentist for more information about gum problems