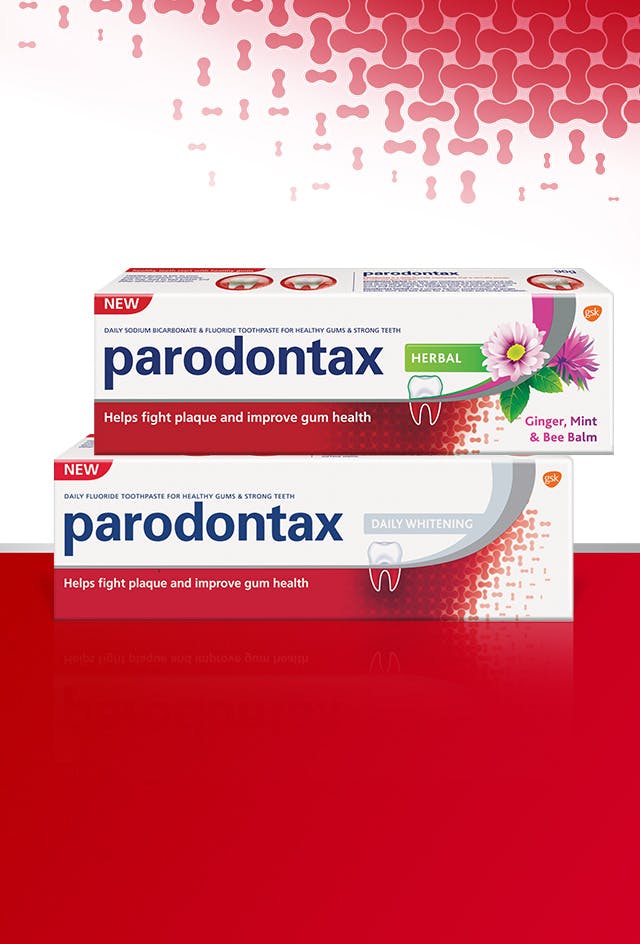 Herbal & Daily Whitening toothpaste
By clicking the link(s) above, you will be taken to an external website that is independently operated and not managed by GSK. GSK assumes no responsibility for the content on the website. If you do not wish to leave this website, do not click on the links above.
PARODONTAX HERBAL
(1) Fresh & Minty - it has unique flavour combination of ginger extracts, bee balm and mint for a clean, fresh and herbal sensation
(2) Suitable for daily use - it contains fluoride to help strengthen teeth
(3) Helps fight plaque and improve gum health
Instructions for use
ALWAYS FOLLOW THE LABEL. Brush twice a day and not more than 3 times, minimize swallowing and spit out. Talk to your dentist or doctor as soon as possible, if you experience swelling of the mouth or face. If irritation occurs, discontinue use. Not suitable for children under 12 years. Keep out of reach of children.